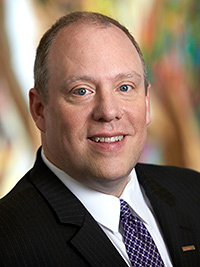 First, I want to congratulate our friend and colleague, Professor David Orentlicher, who on Tuesday won election to serve in the Nevada Assembly representing District 20. Professor Orentlicher is a nationally distinguished scholar, and now once again a bona fide public servant. You can learn more about him here.
Today, the UNLV Boyd School of Law hosted a conference organized by the Nevada Law Journal in partnership with the Nevada Supreme Court. This symposium: Breaking the Cycle: How Nevada Can Effectuate Meaningful Criminal Justice Reform, is this year's contribution to our annual White Paper Symposium. My thanks to Editor-in-Chief, John McCormick-Huhn and Symposium Editor, Gillian Block for putting together another terrific conference. The White Paper is here. Learn more about the schedule here.
This White Paper explores the current state of the criminal justice system in Nevada. The authors examined a wide-ranging criminal justice reform measure that was recently passed in the Nevada Legislature and offered a number of proposals to further address criminal justice reform, including pre-sentence diversion programs, specialty courts, and the reclassification of certain drug offenses. This Symposium will consider statewide and national perspectives on criminal justice reform and how to effectuate meaningful change.
We are very fortunate to have great speakers spending their day with us. Our speakers include leading criminal justice scholars and authors, judges, and NV elected officials. Thanks to Governor Steve Sisolak, Attorney General Aaron Ford, Speaker Jason Frierson of the Nevada Assembly, Nevada Supreme Court Justice Lidia Stiglich, Federal District Court Judge Richard Boulware, Clark County Public Defender Darin Imlay along with other policy makers from around the country, and judges and legislators from Nevada.
Be well,
Dan
Dean & Richard J. Morgan Professor of Law
daniel.hamilton@unlv.edu