From Dean Dan - October 11, 2019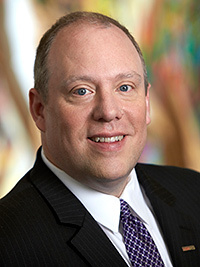 This week the full Nevada Supreme Court heard oral argument at the law school, and then engaged in discussion with students and faculty. Terrific opportunities like these provide our students the chance to see the judicial process in action, and I want to thank Chief Justice Mark Gibbons and the Supreme Court for coming to Boyd. We are grateful for the Court's ongoing support of Nevada's law school.

I want to thank Professor Ruben Garcia and Professor Ann McGinley, directors of the UNLV Workplace Law Program, for bringing the 14th Annual Colloquium On Scholarship in Employment and Labor Law to Boyd this week. The conference started with a panel titled "LGBTQ Rights: The U.S. Supreme Court and Nevada Law." The Colloquium also included plenary panels on "The New Las Vegas Worker Center: Goals, Challenges, and Reality" and "Labor Management Cooperation in Las Vegas," and panels with more than 50 law professors from across the country and Canada. Events like these highlight the outstanding work of our faculty, and I'm grateful to Ruben and Ann for bringing this important conference to the law school.
Best,
Dan
Dean & Richard J. Morgan Professor of Law
daniel.hamilton@unlv.edu