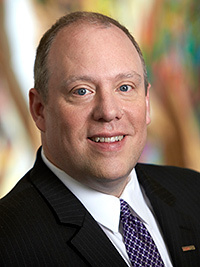 We are grateful to the Career Development Office for their work with the Professional Development Fellowship. The program provides diverse Boyd students with an educational experience by pairing them with local legal employers with a long-term goal of increasing diversity in their hiring and retention. Second-year, full-time and third-year, part-time law students who are of minority racial, religious and ethnic backgrounds, non-native-English-speaking students, disabled students and openly gay, lesbian, bisexual and transgender students are eligible to apply.
Thank you to our partners who are currently supporting his program:
Lewis Roca Rothegerber Christie
Snell & Wilmer
Brownstein Hyatt
Legal Aid Center of Southern Nevada
Nevada Legal Services
Greenberg Traurig, LLP
McDonald Carano


We want to thank Senator Harry Reid and the Senator Reid Civic Dialogue Program for another important initiative this year: Black in America. Earlier this week, we were delighted to have Attorney General Eric Holder speak about voter rights and equality. Yesterday, Boyd hosted a panel: The Political Power of Black Women that included moderator, Rose McKinney James, Managing Principal Consultant for Energy Works, LLC and panelists Taylor Crumpton, journalist, Senator Pat Spearman, Nevada State Senator and Veteran of the United States Armed Forces, and Caren Street, Chief of Staff, U.S. Congresswoman Karen Bass (CA-37) and the Executive Director of the Congressional Black Caucus. As part of the series we also welcomed, Attorney General Aaron Ford who presented "A Conversation on Voting Rights in Nevada and Around the Country." The law school will continue to bring together leading public officials, journalists, academics and thought leaders to discuss these important topics.
Be well,
Dan
Dean & Richard J. Morgan Professor of Law
daniel.hamilton@unlv.edu