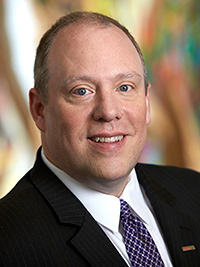 As we head into Nevada Day Weekend, I would like to take a moment and thank all of the local, state and national leaders who continue to support the law school. Over the past 20 years, Boyd Nation has grown to include more than 2,300 alumni, some of the nation's most respected and cited law school faculty, and incredible donors from near and far. I hope you have a moment to read the latest issue of "UNLV Law" magazine which features a special oral history on the origins of the law school, a great story on how Boyd continues to influence marijuana policy, alumni updates, and more. Read it here.
I would like to congratulate the winners of this past weekend's 20th Annual Client Counseling Competition:
First Place: Cherae Muije and Alexis Taitel
Second Place: Elizabeth Adams and Traysen Turner
The first place team will represent Boyd at the ABA Regional Client Counseling Competition in the Spring of 2019. I want to thank our final round judges, Judge Elissa Cadish, Judge Tierra Jones, and Judge Gayle Nathan for donating their time to our competition, and for providing wonderful feedback and advice to our final round competitors. The law school would also like to thank Robert Eglet for graciously hosting the semi-final and final rounds at his law firm, Eglet Prince. Thank you to SOA student co chairs Bri Stutz and Connor Saphire as well as Faculty Advisor Dawn Nielsen for organizing such a successful competition. Finally, my thanks to all of the students, volunteers, judges, faculty, and staff who made this event a success.
Professor Bret Birdsong just returned with eight students from his Natural Resources Field Seminar. This incredible six-day field trip around Nevada explored the workings of land, water, mining, wildlife conservation, and federal Indian law specifically including:
Solar energy development on BLM and Moapa Band of Paiute land in Southern Nevada
Sage grouse mitigation banking by Barrick Gold on JD Ranch
Land and art conservation at Basin and Range National Monument
Indigenous land and human rights claims and resistance to mining by Carrie Dann, a Shoshone elder
Water conservation in the Walker River Basin for the purpose of ecological restoration of Walker Lake.
You can see some great photos from the road trip thanks to some fantastic images Bret posted on our Instagram account.
Best,
Dan
Dean & Richard J. Morgan Professor of Law
daniel.hamilton@unlv.edu
facebook.com/DeanDanHamilton