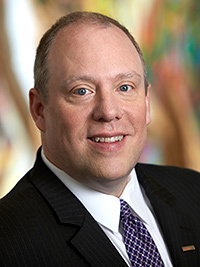 I want to thank the leadership of the UNLV Boyd Law Policy and Legislation Society (PALS) and everyone involved for a great event over the weekend. In this innovative new competition, competitors submit bill draft requests that are then turned into proposed bills, and finally presented before legislators at a mock committee hearing. Virtual committee hearings took place over two days, and our panel of judges included several current & former serving State Assembly members and Senators as well as many Boyd alumni, lawyers, and lobbyists who are actively involved in Nevada's legislative process. Thank you to Pres. Celssie Hardy, VP Alisa McAffee, Sec. Gillian Block, as well as Ashley Sutherland, Alina Krauff, Nikole Chumley, and Isaac Haerbaumer for their part in putting together the inaugural Making the Law Competition. Special thanks to past PALS president, Radhika Kunnel, who launched this event last year.
Congratulations to the the following competitors:
Christen Anderson, Semi-Finalist
Gabrielle Boliou, Semi-Finalist
Alina Krauff, Semi-Finalist
Jessica White, Semi-Finalist
Karyna Armstrong, 2nd Place
Sebastian Ross, 2nd Place
Jorge "Coco" Padilla, 1st Place Winner
I am grateful to Robert & Tracy Eglet and the firm Eglet Adams for once again making a significant donation to support the work of the trial team at UNLV Boyd. Eglet Adams continues to provide their extraordinary law offices for our students to practice and hold competitions. Their donations have made it possible to expand the trial team and enable the team to compete in more competitions around the country. We appreciate their unending support for the law school. Last year we were honored to name Mary Huggins as the inaugural recipient of the Robert Eglet Award for excellence in oral advocacy and we look forward to naming an Eglet Award winner every year.
Be well,
Dan
Dean & Richard J. Morgan Professor of Law
daniel.hamilton@unlv.edu