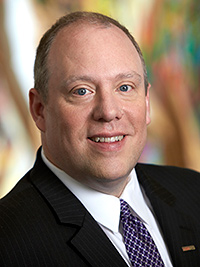 This week, Las Vegas was shaken to its core by an unimaginable act of violence. Our thoughts are with the victims, their families, and the first responders. The acts of kindness and outpouring of support around our city have shown the strength and compassion of both those professionals who in many cases risked their lives in responding, and all of our neighbors and friends who did so much to help. Las Vegas is our home. In times of the unthinkable, we are humbled by the sacrifices of others and heartened by the warmth, generosity, and spirit of our community.

As an institution, we do our best by continuing to move forward and serve the community. Today the law school welcomes the American Bar Association Forum on Entertainment and Sports Industries 2017 Annual Meeting. This year's meeting offers an unsurpassed selection of entertainment and sports educational programming and collegial social events for attorneys and other professionals practicing in every sector of the industry. We thank Mark Tratos, the founding Shareholder at Greenburg Traurig, and Leonard Glickman, Chair of the ABA Forum, for bringing the Forum to the law school as the site for the first day of their 2017 Annual Meeting.
Next week, the William S. Boyd School of Law will welcome two distinguished speakers on Thursday, October 12.
Jon Wellinghoff, former chairman of the Federal Energy Regulatory Commission (FERC), internationally recognized energy law attorney, and clean tech energy expert, will present "The Future of Renewable Energy in Nevada: Public Policy and the Nevada Energy Choice Initiative" at 12 p.m. in the Thomas and Mack Moot Courtroom. His talk is free and open to the public. The longest serving chair of the FERC, Jon was first nominated to be a FERC Commissioner in 2006 by President George W. Bush. He was reappointed to the Commission in 2008, and, in March of 2009, he was named Chairman by President Barack Obama. He served as chair until November 2013. Mr. Wellinghoff has over 40 years of leadership experience in federal, state, and local energy policy, regulation, and project development. I want to thank Senator Harry Reid for making this talk possible.
The Saltman Center for Conflict Resolution has a long history of bringing to our school thought-provoking lectures. On Thursday, we are delighted to welcome Mary Roldán, the Dorothy Epstein Professor of Latin American History and Chair of the Department of History at the CUNY – Hunter College. Professor Roldán will present "War and Peace in Colombia: Conflict and Reconciliation in Historical Perspective." She will explore the historical context of conflict in Colombia, and the challenges and possibilities of achieving the goals of reparation, reconciliation and justice embodied in the Colombian Peace Accords negotiated between the Colombian government and the FARC, Latin America's oldest, revolutionary armed guerilla group.
Professor Roldán's talk will take place at 5 p.m. in the Thomas & Mack Moot Courtroom. The lecture is free and open to the public.
Dan
Dean & Richard J. Morgan Professor of Law
daniel.hamilton@unlv.edu
facebook.com/DeanDanHamilton