Friday, September 14, 2018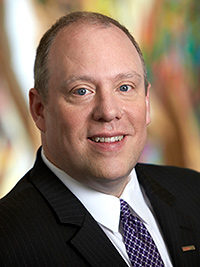 Though the semester has just begun, our students and faculty never stop demonstrating the impact of the law school in both community outreach and research. I would like to take a moment and recognize some of the outstanding accomplishments from around Boyd Nation.
The Thomas & Mack Legal Clinics launched a new Misdemeanor Clinic working in Department 12 of the Las Vegas Justice Court. UNLV's Misdemeanor Clinic aims to put law students at the vanguard of a national wave of legal reform efforts to improve procedures for and representation of defendants charged with minor crimes. Misdemeanor crimes typically include petty theft, trespass, disorderly conduct, vandalism, and driving offenses. Though misdemeanor convictions often have long-term consequences, including large fines and fees and a corresponding loss of employment and housing, many misdemeanor defendants do not qualify for a public defender because they are not facing jail or prison sentences. I want to thank Professors Eve Hanan and Anne Traum for launching this important initiative.
Law student Robin Gonzales, 3L, has won the American Bar Association's (ABA) James B. Boskey Law Student Essay Contest on Dispute Resolution. His paper, entitled "Is the Bargaining Table Broken? Improving Nevada's Interest Arbitration Procedure for Clark County School District and its Teacher's Union," was deemed the best submission in the country by a panel of eminent law professors. Robin will be honored at the annual meeting of the ABA Section of Dispute Resolution this spring in Minneapolis.
Both of our UNLV Immigration Clinic fellows, Bernstein Fellow Laura Barrera and University Legal Services Fellow Mayra Salinas-Menjivar, were two of 50 Latina lawyers selected from around the country for the Latina Leadership Academy. Hosted by the Hispanic National Bar Association as part of its annual convention, the Academy offers leadership training and professional development for Latina lawyers.
Best,
Dan
Dean & Richard J. Morgan Professor of Law
daniel.hamilton@unlv.edu
facebook.com/DeanDanHamilton