Friday, September 21, 2018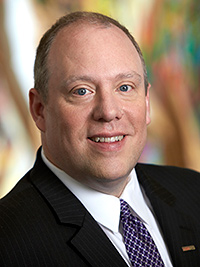 With thanks to the UNLV Workplace Law Program, directed by Professors Ann McGinley and Ruben Garcia, we look forward to welcoming Ms. Michele Hirshman on October 8 at 4:00 p.m. in the Thomas & Mack Moot Courtroom. Ms. Hirshman, Partner at Paul, Weiss, Rifkind, Wharton & Garrison, LLP, will give a talk entitled:
"The Role of the Lawyer in #MeToo"
Ms. Hirshman's work on important employment matters includes:
21st Century Fox in investigations concerning Roger Ailes and Bill O'Reilly.
Columbia University in a variety of Title IX matters, including a lawsuit brought by a student alleging violation of Title IX and other claims arising out of alleged defamation and harassment of plaintiff by another student.
At Paul Weiss, Ms. Hirshman has represented public and privately held companies and individuals before the U.S. Department of Justice, United States Attorneys' offices, the U.S. Securities & Exchange Commission, and other federal, state and local law enforcement and regulatory authorities.
Before joining Paul Weiss, Ms. Hirshman had a distinguished career in public service as First Deputy Attorney General for the State of New York and as a federal prosecutor in the United States Attorney's Office for the Southern District of New York.
Learn more and RSVP though this link.
Best,
Dan
Dean & Richard J. Morgan Professor of Law
daniel.hamilton@unlv.edu
facebook.com/DeanDanHamilton