Friday, September 28, 2018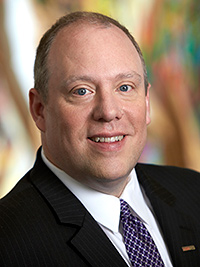 Next week we are delighted to welcome a trio of Intellectual Property conferences. First up, we welcome the annual meeting of the American Bar Association's Forum on the Entertainment & Sports Industries. This is a great partnership with the ABA that provides our students with a wonderful opportunity to meet with industry leaders in a growing area of law. We are especially happy to host the keynote speaker, Broadway Video CEO Jack Sullivan, on October 4. Thank you to Greenberg Traurig and especially Shareholder Mark Tratos for once again bringing this conference to Boyd.
Next we are hosting a major IP conference on October 4 for "Intellectual Property Rights Enforcement at Trade Shows: International Perspectives and Best Practices hosted by Samuel S. Lionel Professor of Intellectual Property Law Marketa Trimble. The keynote will be delivered by Andrei Iancu, Under Secretary of Commerce for Intellectual Property and Director of the U.S. Patent and Trademark Office. More information, including the schedule, can be found in the below Faculty Spotlight.
And finally, we are happy to welcome back the State Bar of Nevada's Intellectual Property Law Section for its annual Intellectual Property Law Conference on October 5.
Exciting news from D.C.: On Wednesday, September 26 UNLV Law Professor Addie Rolnick testified in front of the U.S. Senate Committee on Indian Affairs in Washington, D.C. Professor Rolnick took part in an oversight hearing on "Justice for Native Youth: The GAO Report on Native American Youth Involvement in Justice Systems." Her appearance is a recognition of her work related to tribal court jurisdiction and the role of race and gender in the administration of criminal, juvenile, and tribal justice systems.
Best,
Dan
Dean & Richard J. Morgan Professor of Law
daniel.hamilton@unlv.edu
facebook.com/DeanDanHamilton