Friday, September 7, 2018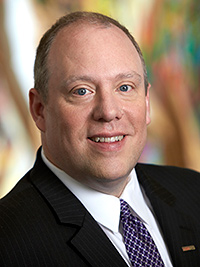 I am delighted to report that the Hispanic National Bar Association (HNBA) has recognized the Boyd Student Chapter of La Voz as the "Law Student Organization of the Year" for the second year in a row. The HNBA honored the organization at its annual convention last night in Philadelphia. Congratulations to La Voz President Ellsie Lucero and all involved!
I also want to thank the Southern Nevada Association of Women Attorneys (SNAWA) for their continuous support of the law school. Every year since 1998, SNAWA has provided scholarships to student leaders. This year's scholarship recipients are Carmen Gilbert, Adrianna Guida, Theresa Guerra, Monique Jammer, and Haley Jaramilo. Tickets for SNAWA's 6th Annual Justice Miriam Shearing Gala on September 21, which this year is honoring Justice Nancy Becker, are now available through the organization's website.
We also look forward to some terrific upcoming events:
On September 13, we are delighted to welcome Ms. Kate Leone as part of the Dean's Distinguished Speaker Series. Ms. Leone is one of the leading experts on health care policy in the United States, and played an instrumental role in the drafting of the Affordable Care Act. She spent 12 years as the chief health counsel to Senate Democratic Leader Harry Reid and before that worked for Senator Tom Daschle and Senator Jeanne Shaheen. She is currently the senior vice president of government relations and a member of the Feeding America. Her talk is entitled "Health Care and the Affordable Care Act: How We Got Here and What's Next," which is taking place at noon in the Faculty Lounge.
The Gaming Law Society and Distinguished Fellow in Gaming Law Anthony Cabot welcomes Terry Johnson, JD '11, a member of the Nevada Gaming Control Board, on September 20. He will present a talk on CLE: Effective Legal and Personal Representation Before Gaming Regulatory Agencies and Current Issues Before the Nevada Gaming Control Board. Learn more through this link.
In Las Vegas, trade shows are frontiers of innovation and creativity, but they can also be catalysts for disputes over intellectual property. I am thrilled Samuel S. Lionel Professor of Intellectual Property Law Marketa Trimble has organized "Intellectual Property Rights Enforcement at Trade Shows: International Perspectives and Best Practices" on October 4. The keynote will be delivered by Andrei Iancu, Under Secretary of Commerce for Intellectual Property and Director of the U.S. Patent and Trademark Office (USPTO). This conference brings together intellectual property law experts from the United States and other countries – attorneys, judges, representatives of trade show operators, and others – to discuss best practices for intellectual property rights enforcement at trade shows, including practices in courts and alternative dispute resolution mechanisms. My thanks to our conference sponsors: the Intellectual Property Law Section of the State Bar of Nevada; Lewis Roca Rothgerber Christie; the Society of Independent Show Organizers; Holley, Driggs, Walch, Fine, Wray, Puzey & Thompson; Fennemore Craig Attorneys; Dickinson Wright; and Howard & Howard. To learn more and register, please click here.