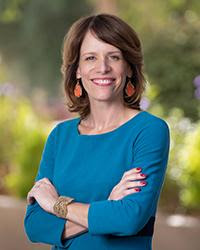 As we head into the final weeks of the semester, we have several pieces of good news to share with you from the law school. Last week, US News & World Report released its newest rankings and the UNLV William S. Boyd School of Law was ranked 67, which once again places us among the top public law schools in the country. Our legal writing program was ranked first in the nation for the fifth consecutive year and the Saltman Center for Conflict Resolution was again included among the top ten programs in the country in Dispute Resolution. In all, fourteen of our programs ranked in the top 100, including our part-time program, which remains in the top twenty.
While Boyd continues to distinguish itself nationally, our students and alumni are working to make a difference in their local and state communities. The Public Interest Law Association recently awarded its 2022 Public Interest Summer Grants, and we offer our congratulations to this year's grant recipients Tania Gonzalez Contreras, Kathryn Hodges, Madison Johnson, Courtney Kinsella, Brandon Parent, Yashmeeta Sharma, and Samantha Vanillo. Each of these awardees have shown a commitment to public service and improving their communities and these grants will allow our students to engage in public interest work throughout the state over the summer. A special thank to the members of the Grant Selection Committee, Judge Ellie Roohani, Professor Michael Kagan, and Dean Christine Smith, and to all of you for your ongoing support of PILA and our students.
Outside of the law school, Boyd alumni are as engaged in their community as attorneys as they were as students. We are thrilled that Boyd Alumna Lauren Peña ('07) has been awarded the Clark County Liberty Bell Award. This award recognizes individuals in the community who uphold the rule of law, contribute to good government within the community, stimulate a sense of civic responsibility, and encourage respect for the law in the courts. Congratulations, Lauren!
Finally, we'd love to see you at the following upcoming events:
The inaugural Name Change Clinic will be held this weekend at the law school. This clinic, offered by the William S. Boyd School of Law and the Legal Aid Center of Southern Nevada, will provide participants with information about adult name changes, contested and uncontested minor child name changes, and corrections to clerical errors on birth certificates. You can register for this event here.
The Robert D. Faiss Lecture on Gaming Law and Policy will be held Thursday, April 21. Boyd alum Dr. Brittnie Watkins will present "As Seen Through a New Set of I's: Innovation and Inclusion in Gaming." Please join us as Dr. Watkins, a member of the Nevada Gaming Control Board, offers a fresh perspective on the dynamic relationship between innovation and inclusion and its impact on gaming expansion. You can register for this event here.
The UNLV Health Law Program 2022 Annual Conference will be held Friday, April 22. This year's conference, "Creating a More Resilient Healthcare System: Public Options, Workforce Evolution, Health Equity," will focus on strategies to address health and equity gaps and ensure that the U.S. healthcare system can better handle the demands of the current COVID pandemic, as well as future pandemics and other stresses. You can register for the conference here.