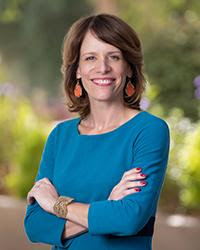 Last year, the San Manuel Band of Mission Indians reached an historic agreement with UNLV and committed $9 million to support course development, faculty, and programs at both the William F. Harrah College of Hospitality and the William S. Boyd School of Law. This gift positions UNLV as a world leader in education and innovation related to tribal gaming operations, law, and economic development and has enabled the law school to create the Indian Nations Gaming & Governance Program.
Led by nationally recognized leaders in gaming and tribal governance, this program consists of specialized academic training for J.D. and L.L.M. students, public programming for diverse audiences, academic and policy research, and conferences and symposia examining current issues in tribal gaming and governance. This spring, we also look forward to welcoming two leading experts on tribal gaming to Boyd, Professors Kathryn Rand and Steve Light, both Distinguished Fellows at the UNLV International Center for Gaming Regulation. Professors Rand and Light will teach courses on tribal gaming and contribute to the Program's research on training in gaming, regulation, and governance for Indian Nations.
On Monday, October 18 at 1:00 PM PT, the Indian Nations Gaming & Governance Program will host session two of a live webinar series on The Indian Gaming Regulatory Act. This session will examine Innovative Approaches to Mobile Sports Betting in Tribal-State Compacts. It will explore mobile sports betting and the different pathways tribes and states navigate and negotiate in this emerging area. Panelists will discuss examples of tribal-state compact conversations in several states, with a particular focus on Arizona and Florida. Panelists will also discuss the history of tribes' interactions with states and how those interactions shape current compact negotiations. Please click here to register. You can also access a recording of the first webinar in this series, "The Enactment of Indian Gaming Regulatory Act" (IGRA) at https://law.unlv.edu/indian-nations-gaming-and-governance-program.
I am grateful to Distinguished Fellow in Gaming Law Anthony Cabot, International Gaming Institute Professor of Law Ngai Pindell, the San Manuel Band of Mission Indians Professor of Law Addie Rolnick, and Program Coordinator Luke Warnsholz for their ongoing leadership of the Program.