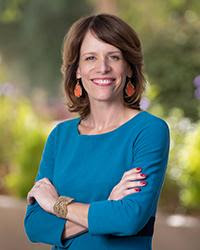 In July of this year, a few months before the City of Las Vegas commemorated the fourth anniversary of the October 1 shooting, the Center for Disease Control released its most recent statistics on the number of firearm deaths in the United States. In 2019, there were 39,707 firearm-related deaths in the United States, or more than 12 deaths for every 100,000 Americans. Killings involving a gun accounted for nearly three quarters of all homicides in the US that year and cities around the country – including ours – are seeing an historic increase in homicides, violence that disproportionally affects Black and brown Americans. Statistics like these, coupled with near-constant news of mass shootings around the country, have inspired fresh efforts at the federal and state levels to enact gun control legislation to reduce crime and violence.
The Nevada Law Journal will consider these efforts as part of its annual White Paper Symposium, "Guns in the Sky: Nevada's Firearm Laws, 1 October, and Next Steps." Panelists will discuss the history of gun control legislation, the Gun Control Act, and the National Firearms Act, as well as Parsons v. Colt's Manufacturing, a case brought by the parents of a victim of the October 1 mass shooting currently pending in the United States District Court for the District of Nevada. Speakers and panelists will include Boyd Adjunct Professor Thomas Chittum, Assistant Federal Public Defender Randolph Fiedler, Boyd Adjunct Professor Ozzie Fumo, Joseph Gersten of the Gersten Law Firm, and Therese Shanks of Fennemore Craig. Later in the afternoon, we will hear from a panel of legislators including Assemblywoman Shannon Bilbray-Axelrod, Assemblywoman Brittney Miller, Assemblywoman Rochelle Nguyen, and Senator Melanie Scheible, who will discuss the past, present, and future of gun control legislation in Nevada.
Each year, student editors from the Nevada Law Journal work closely with the Nevada Supreme Court to identify and explore an issue of importance to Nevada law, and this year's White Paper is especially salient as communities around the country attempt to legislate the gun violence public health epidemic. I am grateful to the Justices of the Nevada Supreme Court for their collaboration on this important work, to the NLJ's Editor-in-Chief Madeline Coles and Symposium Editor Alexandra Mateo for their leadership in organizing this event, and to former NLJ editors Dylan Lawter and Anya Sanko for writing the White Paper that forms the basis of this Symposium.
Please click here to register for this half-day symposium on Friday, November 5, at 3pm, which has been approved for 4 CLE credits. You may attend the symposium virtually or in-person in the Thomas & Mack Moot Courtroom at the law school.