Friday, September 17, 2021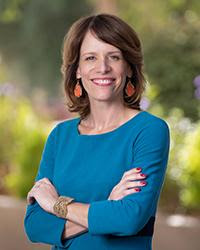 Since the law school was founded, Boyd's Thomas & Mack Legal Clinic has represented and helped members of our community during some of the most difficult of times in their lives. In matters related to immigration, juvenile justice and education, and family advocacy, among others, our students and faculty have supported and assisted individuals who need representation and counsel. The training that our students receive, their advocacy on behalf of Clinic clients, the scholarship of our faculty and students, and our important partnerships with community groups all work toward making our community more just and advancing the discussion around the responsibilities of lawyers to those who cannot afford representation.
One of our newer clinics, the Misdemeanor Clinic, led by Professor Eve Hanan and Associate Dean Anne Traum, represents those who have been charged with misdemeanors and traffic offenses but who do not qualify for public defenders. Recognizing the hardships that fines, fees, and court-mandated programs place on individuals and the pressures those penalties inflict on their families, the Clinic helps those charged with misdemeanors navigate through the legal system and reach positive outcomes. Working with Professor Hanan and Dean Traum, Misdemeanor Clinic students also advance legislative and policy initiatives that relate to their work in the Clinic. You can read more about the important work of the Misdemeanor Clinic and its student lawyers in this recently published article in the Las Vegas Sun.