Friday, September 24, 2021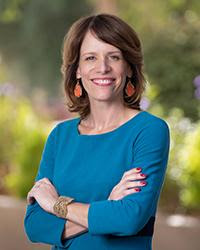 More than twenty years ago, the law school was founded with a mission that emphasized the importance of community involvement and service. Our students leave Boyd with a strong and deep commitment to service and we are always gratified to see our students and faculty leading in efforts to serve the communities where they work and live.
Perhaps nowhere is this commitment to service more evident than in the Thomas and Mack Legal Clinic at Boyd Law. And this week, I am thrilled to announce that the Clark County Commission approved a $500,000 allocation to the UNLV Immigration Clinic. This additional funding will support the clinic's work providing legal defense to people facing deportation, especially unaccompanied children and those in detention. The allocation matches a similar appropriation from the Nevada Legislature that was passed earlier this year. Together, these represent a $1 million-dollar investment in immigrant legal defense over the next two years.
This funding will give the Immigration Clinic the ability to add new positions to expand the clinic's deportation defense services. Additionally, it will enable the clinic to open a new, off-campus Community Advocacy Office that will enhance accessibility for clients, offer more space for its additional staff, and allow NSHE's University Legal Services to expand its services for UNLV and CSN. You can read more about this exciting project here.
Last week, Boyd Law also celebrated National Citizenship Day by holding its 12th Annual Community Law Day. Volunteers from Mi Familia Vota, the Immigrant Rights Coalition, and the Legal Aid Center of Southern Nevada, along with Associate Dean Christine Smith, Professor Michael Kagan, Former Bernstein Senior Fellow Martha Menendez, and Boyd students spent the day assisting residents of Southern Nevada with DACA renewals and citizenship applications at the East Valley Community Center. Volunteers were joined at the event by Senator Catherine Cortez Masto and Councilwoman Olivia Diaz. My deepest thanks to Dean Smith and Public Interest Fellow and Boyd student Coco Padilla for organizing the event and to all of the volunteers who came together to support our community.