Friday, September 10, 2021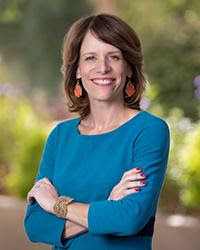 One of the best parts about welcoming a new class to the law school is learning about all of the interesting things they did before they got here. This year, we have been joined by teachers and nurses, veterans and college athletes, a census worker, and even a park ranger. The diversity of experiences and perspectives that our students bring to the law school is one of the many things that distinguishes Boyd Law and makes it such a remarkable community. We look forward to seeing what these students accomplish during their time at Boyd. This week, I'd like to share with you some of the important work that students and faculty are undertaking as the fall semester gets underway.
This week, 3L Anthony Ruiz was appointed by Nevada Governor Steve Sisolak to the newly reinstated Mining Oversight and Accountability Commission. Historically, the mining industry has been especially important to the economies and workforce of rural Nevada. With the advent of new technologies, the mining industry will be even more critical to all of Nevada's economy. Electric cars and other products that help combat climate change require lithium and other critical metals that our state can provide. While the Mining Oversight Committee was first approved by the legislature in 2011, it has not met in several years; the Governor hopes this revived Committee can take a more active role in the mining industry as Nevada continues to play an outsized role in providing the materials needed to develop new technologies.
Moving from rural to urban Nevada, Boyd Law, together with the UNLV Film Department, will present "Windsor Park: The Sinking Streets." This short documentary focuses on the historic African American neighborhood in North Las Vegas that was built on an aquifer. Many of the residents of that once vibrant and well-populated Windsor Park community were forced to abandon their sinking homes and have found little, if any, relief or assistance. Environmental lawyer and Adjunct Professor Frank Fritz will discuss the environment justice issues that the film highlights and panelists, including Nevada Senator Dina Neal, Boyd Law Professor Ngai Pindell, Director of the Oral History Research Center at UNLV Libraries Claytee White, local Windsor Park residents, and 3L Sebastian Ross, will provide commentary. The screening takes place on Thursday September 23, 2021, at 6pm in UNLV's Flora Dungan Humanities Building and you can register here.