Two Decades Later and Still Going Strong
As the Saltman Center celebrates its 20th anniversary, founding director Jean Sternlight reflects on the past, present and future of alternative dispute resolution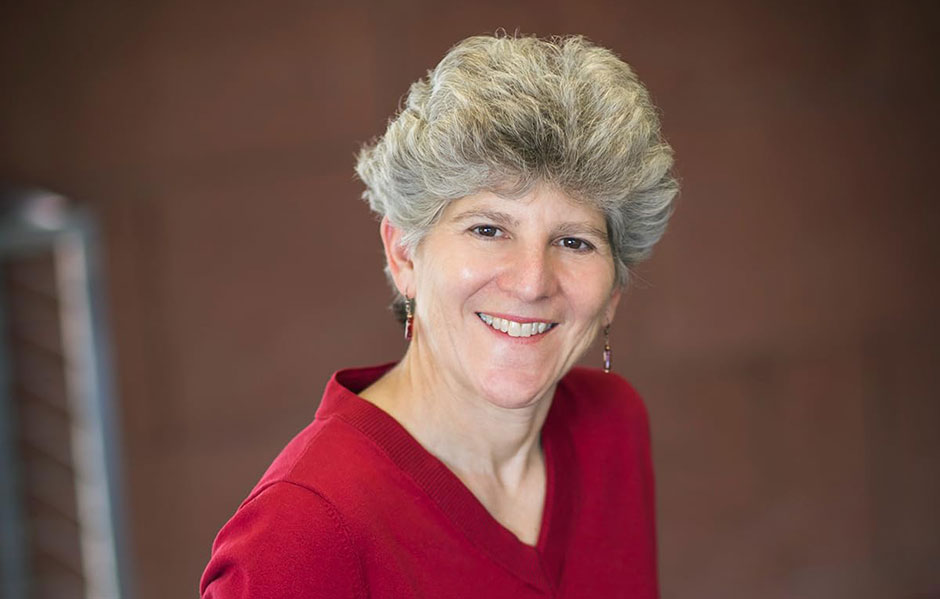 By Matt Jacob
If someone had told a young Jean Sternlight that she would become one of the legal community's foremost authorities on alternative dispute resolution, she would've laughed.
And after that laughter stopped, she might have uttered a few choice words.
"Early in my legal career, I saw myself primarily as a litigator," Sternlight says. "Frankly, I thought negotiation, mediation and arbitration were a little bit for wimps — and I wasn't a wimp."
As she matured in her career, though, Sternlight began to realize that it was often in her clients' best interests to resolve legal squabbles outside of a courtroom. Which also meant it was in her best interests to hone her alternative dispute resolution (ADR) skills — first as a practicing attorney and later as a legal academic.
Among those who are grateful Sternlight came to this realization: all the students, faculty, and staff who have passed through the Boyd School of Law at UNLV over the past two decades — plus countless Las Vegas legal professionals and the greater Southern Nevada community.
That's because in 2003, Sternlight agreed to leave her position at the University of Missouri-Columbia School of Law to become a professor of law at Boyd and the founding director of the school's new Saltman Center for Conflict Resolution.
"Our goal was to educate not only students but also lawyers and people in the community about the importance and value of dispute resolution methods other than litigation," Sternlight says of the Saltman Center's mission at launch. "We hoped to do that through our teaching, through programs we would host, and through our professors' scholarship. … We wanted to get people thinking about the fact that those modes of dispute resolution are a lot more common than litigation and often better for clients as well."
Under Sternlight's stewardship, the Saltman Center quickly became a nationally recognized dispute resolution program. In fact, just six years after its founding, the center was ranked ninth by U.S. News & World Report.
Although Sternlight passed the Saltman Center baton to current director Lydia Nussbaum in 2019, she remains closely connected to the Center. When not teaching classes in her role as the Michael and Sonja Saltman Professor of Law, Sternlight continues to delve into critical ADR-related topics through her scholarship and published works.
In recent years, a large chunk of that research has focused on the important — but mostly unexplored — connection between psychology and lawyering.
"I became a lawyer when I was about 25 years old, and I didn't know very much about life or people," Sternlight says. "Even though I had gone to a good law school and done well enough, I found that I was ignorant as to how people think, how their memory works, and how to be effective at communication and persuasion.
"Later on, when I became a law professor, I realized that there were people who had those insights long before I did. And those people were psychologists. It was then that I wished I had had some of those insights while I was in practice, because it would've helped me be more effective at representing my clients."
Over the years, Sternlight has partnered with her friend and former Missouri School of Law colleague Jennifer Robbennolt on a number of published works that have studied the psychology of lawyering. One of those works was the 2012 book Psychology for Lawyers: Understanding the Human Factors in Negotiation, Litigation and Decisionmaking that was co-authored with Robbenolt (who holds a Ph.D. in psychology). It is now in its second edition.
Two of Sternlight's past articles also will be included in the forthcoming book Discussions in Dispute Resolution: The Next Generation. Scheduled for release in 2025, the book will feature 16 ADR-related articles published during the first decade of the 21st century.
One of Sternlight's entries was initially published in 2000 and deals with one of her ADR pet peeves: mandatory binding arbitration. The other was co-authored with Robbennolt in 2008 and titled "Good Lawyers Should Be Good Psychologists: Insights for Interviewing and Counseling Clients."
"Even though others in the legal community had thought about the connections between psychology and law, most of the focus was on criminal law — specifically, memory of eyewitnesses and how juries process information," Sternlight says. "Those are important things for lawyers to know about. But there's a lot more that current and future lawyers can take from psychology that will benefit them not only in the courtroom but also in their day-to-day interactions with clients.
"It connects, too, to the broader field of dispute resolution, because psychological insights help lawyers not only as litigators but also as negotiators, mediators, and arbitrators."
Most recently, Sternlight's scholarship has explored a hot topic that both litigators and ADR practitioners will have to confront for years to come: technology and its ongoing evolution, especially with regard to artificial intelligence.
Sternlight notes that technology is "one of the most interesting challenges and also opportunities" facing current and future lawyers across the vast legal community. That said, she knows the Saltman Center for Conflict Resolution is well positioned to prepare the next generation of ADR specialists while also educating the broader community.
Which, of course, has been the Center's mission since its founding director arrived two long decades ago.
"It doesn't seem like it's been 20 years," Sternlight says upon reflection. "Yet I see former students out there in their law careers and I realize, 'I guess it really has. . . !'"