Boyd Adjunct Professor Margaret Crowley recognized by NCJFCJ with Impact of the Year Award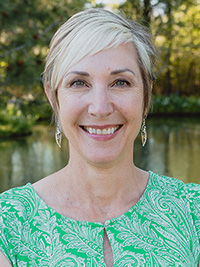 The National Council of Juvenile and Family Court Judges (NCJFCJ) announced Margaret M. Crowley, Esq. as the Impact of the Year Award recipient during the 6th annual Justice Innovation Awards ceremony at the NCJFCJ's Virtual 83rd Annual Conference. Crowley was recognized for her work and efforts to innovatively rethink, reimagine, and redefine justice for children and families, thus advancing the NCJFCJ's vision—a society in which every family and child has access to fair, equal, effective and timely justice.
The Impact of the Year Award recognizes, from the Annual Conference-host state, an individual, state/local court, law firm, advocacy group, or service provider who has been instrumental in leading or implementing significant improvements or innovations which advance the mission of the NCJFCJ in any of the following ways: Practice improvements implemented state or jurisdiction-wide; state/local legislation or other regulatory improvements; unique state/local court programs or services; courtroom management and/or technology; and/or extraordinary efforts in pro bono work.
...
Full press release: Margaret M. Crowley, Esq. of Nevada Recognized as NCJFCJ's 2020 Impact of the Year
KTNV: Local Mediator Receives Impact Award from National Council of Juvenile and Family Court Judges
UNLV Boyd Law Faculty Profile: Adjunct Professor Margaret M. Crowley