Wednesday, November 10, 2021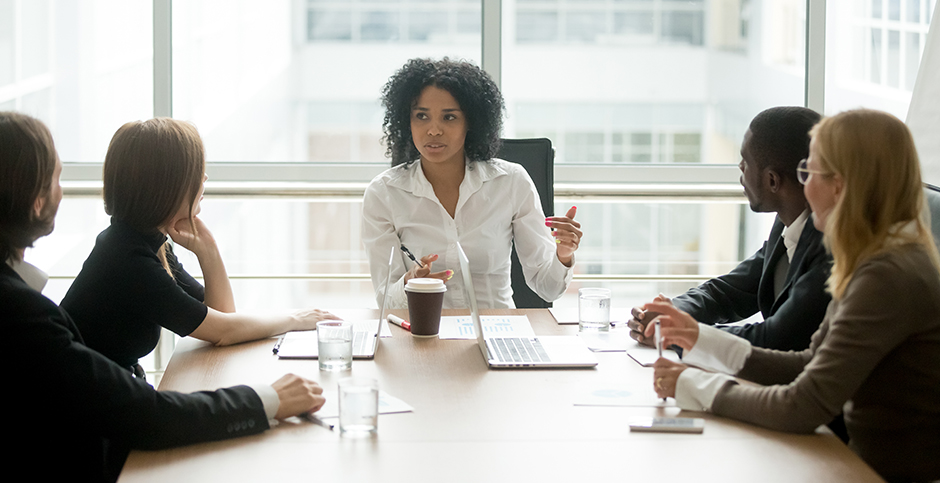 By Matt Jacob
With thousands of employees working in dozens of departments — each with their own agendas and missions — universities often are a breeding ground for conflict. Let's face it: You put that many people under one "roof," not everyone is going to see eye to eye on everything. Nor is everyone going to get along.
UNLV certainly isn't immune to this problem. It is, however, committed to addressing it by providing employees an outlet to not only air grievances but (hopefully) resolve them to the satisfaction of all parties through productive means.
Enter the university's Ombuds Office and the UNLV William S. Boyd School of Law's Saltman Center for Conflict Resolution.
David G. Schwartz, former associate vice provost for Faculty Affairs and longtime director of UNLV's Center for Gaming Research, took over as the university's ombuds when the Ombuds Office was re-established June 1. In his new role, Schwartz is charged with helping UNLV employees settle disputes using impartial and informal conflict resolution techniques.
Assisting Schwartz in his efforts are Saltman Center faculty and students. UNLV Boyd Law professor and Saltman Center director Lydia Nussbaum and adjunct professor Margaret Crowley worked with Schwartz to design a mediation program that's specifically tailored to resolving employee-related quarrels. The program involves recruiting and training volunteer mediators from around campus — including UNLV Boyd Law students — to serve as mediators.
These volunteers are required to take Crowley's Basic Mediation Essentials course, a 40-hour class that introduces students to mediation concepts and explains how those concepts can be deployed to settle any number of conflicts. Fortuitously, Schwartz took Crowley's course several years ago out of curiosity.
"Mediation Essentials was my introduction to the world of mediation," says Schwartz, who has been at UNLV since 2001. "My interest in conflict resolution evolved over time, and after taking that class it developed into a real passion. I've found it to be a noble endeavor. So, when the university decided to re-establish the Ombuds Office, I thought this was a way to apply my interest in dispute resolution to a larger scale at UNLV."
Bound by the standards, practices, and code of ethics of the International Ombudsman Association, the UNLV Ombuds Office operates as an independent, third-party neutral. As such, Schwartz does not conduct investigations or take sides in a dispute, nor does he have the authority to hand down discipline.
"The Ombuds Office is here to advocate for fair policies and equity in processes," Schwartz says. "We're here to be a resource for people to talk about their options and to examine ways to resolve disputes together. That might be through mediation, communication training, guided conversation—there are a lot of techniques we can use."
The ultimate goal is for disputants to use appropriate conflict resolution tools to reach a mutually agreeable outcome. The Ombuds Office discusses those tools with both parties. If the parties can't reach such a solution on their own, the option of mediation comes into play.
Through the Basic Mediation Essentials course, volunteer mediators are trained to hear both sides of the story. However, rather than hand down a "ruling" in favor of one party, mediators work through the available options and facilitate conversation until the parties reach a satisfactory conclusion.
"Facilitated mediation empowers people, because it's not like you're trying to convince somebody that you're right and they should side with you; it's that you're working with the other party to say, 'What solutions do we have that we can live with and that will help us both?'" Schwartz says. "So there's a lot more buy-in.
""There are other ways of settling a dispute besides mediation, but if you go to a third party to arbitrate, you no longer steer the process—you lose control. And you might not like their solution."
In mid-October, the Ombuds Office partnered with the UNLV Boyd School of Law's student organization, the Dispute Resolution Society, to celebrate National Ombuds Day with a weeklong series of conflict resolution-related activities. Additionally, Schwartz and his office stand ready and willing year-round to educate the UNLV community about this valuable employee resource and the power of dispute resolution.
"We have almost a dozen different programs we can use to help individuals understand conflict better and resolve things more productively," Schwartz says. "So if a department or group want us to come in and do a presentation — whether it's a half hour or two hours — we're happy to do it."
The UNLV Ombuds Office is accepting applications for campus mediators through November 30. For information, email Ombuds@UNLV.edu.