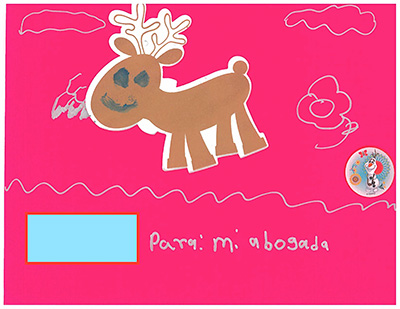 The clients we defend, most of whom are children, would usually face deportation proceedings alone if it were not for the UNLV Immigration Clinic. Without support from the community, the Immigration Clinic would only be able to serve a handful of people, and would be able to offer this formative experience to only a few law students.
Community support allows us to employ expert legal fellows who directly serve members of our community and help train and supervise law students, so that they know how to do the same in the future. Donations also help us pay for expert witnesses, litigation expenses, therapists and travel costs to detention centers and government offices. These expenses are often essential to serving immigrants who flee from violence.
You can make a tax deductible donation to support our work.