Keith A. Rowley
William S. Boyd Professor of Law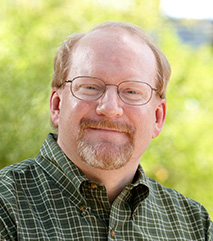 Areas of expertise:
Contracts, Commercial Law, Debtor-Creditor Law, Economics and The Law, Law and Popular Culture
Bio:
Professor Rowley graduated Phi Beta Kappa from Baylor University in economics and political science. After earning his M.P.P. from Harvard University's Kennedy School of Government, he returned to Baylor to teach economics and public policy. He earned his J.D. from the University of Texas School of Law, where he served as an executive editor of the Texas Law Review and as a judicial intern to then-Texas Supreme Court Justice Lloyd A. Doggett. Following a clerkship with Judge Thomas M. Reavley of the U.S. Fifth Circuit Court of Appeals, he practiced law in Houston for five years, with an emphasis on commercial litigation in federal and state trial and appellate courts.
Professor Rowley taught at Mississippi College School of Law and Emory University School of Law before joining the Boyd School of Law faculty in 2001. He spent the 2007-08 academic year as the Charles E. Tweedy, Jr. Visiting Chairholder at the University of Alabama School of Law. His current and recent teaching areas are Contracts, Contract Theory & Policy, Economics and the Law, Law & Popular Culture, Payment Systems, Sales & Leases, and Secured Transactions. He has previously taught Bankruptcy and Other Forms of Debt Collection, Business Organizations, and Securities Regulation. He was the founding host of the law school's Law & Popular Culture Film Series.
Professor Rowley currently writes primarily in the areas of commercial law, contracts, and law and popular culture.
Professor Rowley is an elected member of the American Law Institute and a Uniform Law Commissioner. As an ALI member, he actively consulted on the 2010 Amendments to UCC Article 9 and is actively consulting on the Restatement of the Law of Consumer Contracts and the Restatement of the Law of Liability Insurance. As a Uniform Law Commissioner, he serves on the drafting committees for the Regulation of Virtual Currency Businesses Act and the Amended Tribal Secured Transactions Act, as well as a study committee on consumer debt, and a newly-formed academic liaison committee.
Professor Rowley is a Consumer Fellow to the ABA Business Law Section's Consumer Financial Services Committee, where he also chairs a task force on the Restatement of the Law of Consumer Contracts and is incoming co-editor of the Annual Survey of Consumer Financial Services Law for The Business Lawyer. He previously chaired the AALS's Section on Commercial and Related Consumer Law, the AALS's Section on Contracts, and the ABA Business Law Section's Uniform Commercial Code Committee's Sale of Goods Subcommittee, and was the UCC Committee's inaugural Developments Reporter.
In the News