Lori D. Johnson
Associate Professor of Law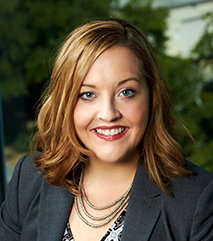 Areas of expertise:
Professional Responsibility, Transactional Law, Lawyering Process, Rhetoric, Business Organizations
Bio:
Lori Delaney Johnson joined the faculty of the William S. Boyd School of Law in 2010. She researches and writes about the intersections transactional legal practice, ethics, and rhetoric. She teaches Business Organizations, Professional Responsibility, Contract Drafting, and Legal Writing. Prior to teaching, Professor Johnson practiced real estate and corporate law, mergers and acquisitions, commercial finance, and related litigation in both Chicago and Las Vegas.
Her writing has appeared in the Cincinnati Law Review, Villanova Law Review, St. John's Law Review, Syracuse Law Review, the Journal of the Legal Writing Institute, Transactions: The Tennessee Journal of Business Law, and the Michigan and Nevada Bar Journals. Professor Johnson has her law degree from Northwestern University School of Law, and her undergraduate degree from the University of Notre Dame.
In the News