Welcome!
The Frank A. Schreck Gaming Law Moot Court Competition is hosted by the William S. Boyd School of Law's Society of Advocates Moot Court Competition Team, and the UNLV Gaming Law Journal. The William S. Boyd School of Law boasts the #1 Legal Writing program in the country, as ranked by US News & World Report. The 2022 Frank A. Schreck Gaming Law Moot Court Competition will be held tentatively in-person on March 11-12, 2022.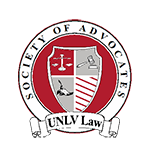 The Competition focuses on emerging issues at the intersection of gaming law and regulation. Competitors will hone their appellate advocacy skills before prominent jurists and practitioners in the gaming capital of the world: Las Vegas, Nevada!
Registration Information
Registration opens on Monday, October 11, 2021. The early bird registration deadline is Monday, November 1, 2021. The regular registration deadline is Friday, December 17, 2021. Registration for the competition will close on the registration deadline, or once there are 28 registered teams, whichever is sooner. Please check this page periodically for registration details and competition updates. The pricing for early-bird registrants is $500 for one team and $900 for two teams. For regular registrants, the pricing is $550 for one team and $1100 for two teams. More information can be found on the 2022 Competition Flyer.
The current pricing information is based off the assumption we will be able to hold an in-person competition. However, if federal, state, and local recommendations do not permit such an event, we will adjust to an online format for the competition.

In the event the competition format is changed to online, the above pricing will be adjusted.

If moved to an online format, each team will be contacted via email informing them of such change. After being informed of the change, each team will have 14-days to determine whether they want to seek a refund. If a team chooses to cancel registration, we will issue a refund of the amount paid less $50.00 per team.

Competition Information
Briefs should be sent in PDF format to schreckmcc@law.unlv.edu by 11:59 PM PST on January 31, 2022. No service by mail is required.
Competitors' Briefs
Access the competition briefs.
The Boyd School of Law Extends Its Sincerest Gratitude to the 2022 Competition Sponsors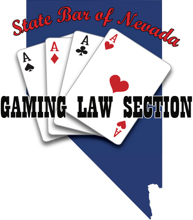 Contact Information
For further questions regarding the Frank A. Schreck Gaming Law Moot Court Competition, please contact the 2022 Gaming Law Competition Chair, Alexandra Russell, at schreckmcc@law.unlv.edu
About Frank A. Schreck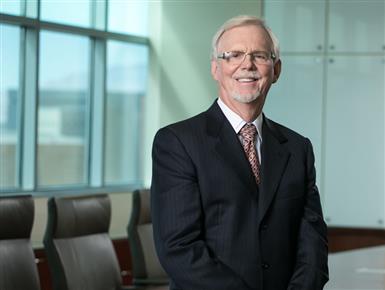 Frank A. Schreck is the namesake of the William S. Boyd School of Law's Gaming Law Moot Court Competition. Mr. Schreck is chair of the Gaming Law Group at Brownstein Hyatt Farber Schreck, LLP. For more than 40 years, Mr. Schreck has played an important role in shaping the realm of gaming law.
Mr. Schreck has represented many of the premier public and private gaming companies (including Wynn Resorts, Caesars Entertainment, Station Casinos, Pinnacle Entertainment, Penn National Gaming, Scientific Games Corporation, and William Hill PLC); private equity firms (including Apollo Global Management, TPG, Blackstone Real Estate Advisors, and Leonard Green & Partners), as well as large financial institutions that became involved in the ownership of casino properties (including Goldman Sachs, Deutsche Bank, and Credit Suisse).
Not only has Mr. Schreck represented his client's gaming interests in Nevada, he has also been a pioneer in the licensing of companies involved in multi-jurisdictional transactions, including the purchase of Harrah's Entertainment by Apollo Global Management and TPG. Mr. Schreck has also participated in gaming-related matters in such foreign jurisdictions as Japan, Macau, Puerto Rico, Spain, and Great Britain.
At age 27, Mr. Schreck was the youngest individual, by far, to be appointed as a member of the Nevada Gaming Commission. He has also served as President of the International Association of Gaming Attorneys ("IAGA") and was the Chairman of its Fourth Annual Conference in Vienna, Austria.
We are proud to honor Mr. Schreck by naming the Gaming Law Moot Court Competition after him.
Past Competitions