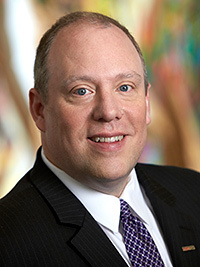 This week we learned that the UNLV William S. Boyd School of Law moved up two spots to 60 out of 193 accredited law schools in this year's US News & World Report rankings. We are delighted that our Legal Writing program was ranked first in the nation for the fourth consecutive year. The Saltman Center for Conflict Resolution rose to fifth place in Dispute Resolution. Our part-time program was 19th and 10 other law school programs were ranked in the top 100. I invite you to read the press release here.
I am also delighted to share these updates from around Boyd Nation:
Congratulations to Kelsey DeLozier who was the winner of the Second Annual Making the Law Competition presented by the Policy & Legislation Society (PALS). I'd also like to congratulate Terra Shepard who placed second. My thanks to the judges, sponsors, and the student leaders of PALS for bringing this great event to Boyd.
Last week, the Public Interest Law Association (PILA) hosted its annual auction and raised over $50,000 for public interest work during the summer. My sincere appreciation to alum Ernest Zacher who sponsored this year's auction. This event would not have happened without the work of PILA President Greer Sullivan, Alexandra Mateo, and Dean Christine Smith. Congratulations also to Dean Smith who was presented The Silver Smith Award for her exceptional commitment to public interest law. Thanks to everyone at PILA for their hard work on behalf of their classmates, and their commitment to serving the public interest.
On Thursday, April 8, the Saltman Center for Conflict Resolution will welcome Professor Alia Malek, Tow Professor and Director of the International Reporting Program at the CUNY School of Journalism. She will present: "When Home is Unattainable, What Replaces It?" Professor Malek is an award-winning journalist and a former civil rights lawyer whose work has appeared in The New York Times, Foreign Policy, NewYorker.com, The Nation, and many other publications. Professor Malek will draw from her career as a civil rights attorney and journalist. Many thanks to Mike and Sonja Saltman, and Saltman Center Director Professor Lydia Nussbaum for bringing another great discussion to the law school. This is part of the annual Peace in the Desert Speaker Series, and will be available via Zoom beginning at noon. Register here.
I want to share a recent op-ed in The Nevada Independent by Daniel Stewart, partner with Hutchison & Steffen, highlighting the ongoing work of UNLV Boyd Law here in Las Vegas and around the country. I encourage you to click here to see the article.
Finally, I would like to congratulate Boyd alums Nevada State Treasurer Zach Conine and Omar Saucedo and Adjunct Professor Erin McMullen Midby who were just honored by Vegas Inc. in this year's 40 under 40.
Be well,
Dan
Dean & Richard J. Morgan Professor of Law
daniel.hamilton@unlv.edu