From Dean Dan - April 5, 2019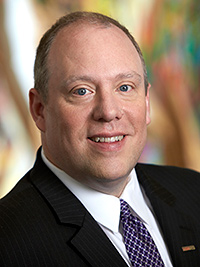 We are delighted to offer two upcoming legal workshops for the Las Vegas community:
1. Students in our Intellectual Property program, in partnership with Nevada Legal Services, Nevada SBDC, and University of Nevada Cooperative Extension, are hosting What's the Law? Trademark, Copyright, Patents, & Trade Secrets. This class will cover the basic information every business owner needs to know regarding trademark, copyright, patent, and trade secrets law on April 11 from 6-8 p.m. Additional details and registration information can be found at this website.
2. Together with our partners at the State Bar of Nevada and the Association of Corporate Counsel, we are once again hosting Legal Bootcamp for Non-Profits and Entrepreneurs on April 26 here at the law school. This annual program is free and walks non-profits and entrepreneurs through setting up and operating a business including contracts, reporting, and dealing with legal issues. Interested participants can register here. This event has been approved for four (4) CLE credits.
I also want to congratulate the UNLV Immigration Clinic for its ongoing impact in the community. First, I want to recognize Boyd students Erling Oster and Michael Shamoon as well as UNLV Social Work student Mariana Sarmiento who this week made a presentation on the work of the Clinic and were recognized at a meeting of the Clark County Commission.
Second, students in the UNLV Immigration Clinic recently won an important case in the Ninth Circuit. Boyd students faced lawyers from the Department of Justice and the Court of Appeals ruled for a Clinic client who was facing deportation. Boyd alum Margarita Elias wrote the opening brief when she was a clinic student attorney in 2017-18, and alums Ann Dunn, Daniel Hansen, Gil Kahn, and Amber Lilienthal built the factual record that led to this decision. Mayra Salinas-Menjivar, who is both a Boyd graduate and our current University Legal Services Fellow, wrote an emergency motion to stop deportation in this case. You can read more about the case at Law360 through this link and learn more about the Immigration Clinic here.
Best,
Dan
Dean & Richard J. Morgan Professor of Law