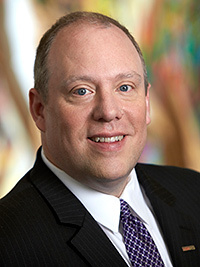 On Tuesday, we started a new semester here at Boyd. Here are some upcoming events and some good news:
• The Boyd Chapter of the Black Law Students Association was recognized as BLSA Chapter of the Year by the Western Region of the National Black Law Students Association. Congratulations to these student leaders, and thanks for their continued work and dedication to promoting social justice and equality.
• At the recent annual meeting of the American Association of Law Schools, three Boyd faculty were named to important positions on section committees. Professor Lydia Nussbaum, Director of the Saltman Center for Conflict Resolution, was elected Chair of the AALS Section on Alternative Dispute Resolution, Professor Lori Johnson was elected Chair of the AALS Section on Legal Writing, Reasoning, and Research and Professor Ben Edwards was elected the Treasurer of the AALS Section on Professional Responsibility. This reflects their standing in their professional fields, and national recognition of their scholarly work.
• One of the highlights of the year is the annual Beecroft Lecture on Conflict Resolution. Thanks to the generous support of the State Bar of Nevada's Section on Dispute Resolution, this lecture is now a permanent part of the law school's intellectual life as part of the nationally ranked Saltman Center for Conflict Resolution.
Please join us March 8th for the 2021 Beecroft Lecture where Professor Martha Minow, 300th Anniversary University Professor at Harvard, and former Dean of Harvard Law School, will present a talk on Restorative Justice and Anti-Racism. Professor Minow will discuss what role restorative justice work can play in combating racial injustice. For more information and to register for the event, click here.
Be well,
Dan
Dean & Richard J. Morgan Professor of Law
daniel.hamilton@unlv.edu