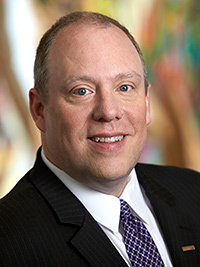 Happy New Year and welcome back Boyd Nation! This semester promises to be an eventful one.
The 21st Annual Silver State Auction benefiting the Public Interest Law Association will be held on Thursday, February 27, 2020 from 6:00 to 9:00 p.m. at the Historic Fifth Street School. Every dollar raised goes to support PILA grants for our students doing important public interest work this summer. Click here to register.
February 6th, the Saltman Center for Conflict Resolution presents "Examining Prospects for Peace in the Middle East in Light of Recent Events" featuring Dr. Dan Schueftan, the Director of the National Security Studies Center at the University of Haifa where he is a Senior Lecturer at the School of Political Sciences. The talk will be held in Room 102, at 6:00 pm. Click here to RSVP.
Thanks to our friend Judge Philip Pro and Professor David Tanenhaus for bringing us another great Pro Lecture in Legal History. This year we're delighted to welcome Professor Mary Bilder, Founders Professor of Law at Boston College Law School, who is presenting "The Lady and George Washington: Female Genius in the Age of the Constitution." This event will be held, Monday February 10th at the Boyd School of Law Thomas & Mack Moot Court at 5:30 pm. Please register here.
Those and all upcoming events can be found here for registration and more information.
Congratulations goes out to the Boyd Law BLSA Mock Trial Team on their performance in the Western Regional Constance Baker Motley Mock Trial Competition, where they placed second. Good luck in March at the National Black Law Students Association Mock Trial Competition.
Best,
Dan
Dean & Richard J. Morgan Professor of Law