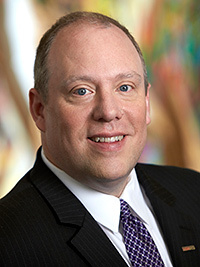 I want to thank the student leaders at the Society of Advocates, and in particular SOA President Skylar Arkawa-Phamphilon, and Competition Chairs Austin Wood and Grace Warburton, for bringing the sixth annual Schreck Gaming Law Moot Court Competition to UNLV Boyd Law this week. Named for Frank Schreck, one of the great gaming lawyers in the country, this major competition takes place today and tomorrow and brings together law schools from around the country. It is the only competition of its kind, focusing on issues at the intersection of gaming law and regulation. I also want to thank all of the judges taking part, and the final round judges, Judge Phil Pro, Nevada Gaming Commissioner Ogonna Brown, and Distinguished Fellow in Gaming Law Professor Anthony Cabot. I am grateful to our sponsors, Brownstein Hyatt Farber Schreck and the Gaming Law Section of the State Bar of Nevada for their support. More information about the event can be found here.
Please join me in congratulating two Boyd students who have been awarded fellowships with the Legal Aid Center of Southern Nevada:
Allison Hedrick has been selected as the first Civil Justice Fellow. Created by Legal Aid Board Member Robyn Ratcliffe Manzini and Aldo Manzini, the Civil Justice Summer Fellowship provides a law student the opportunity to work full-time with attorney mentors in the Family Justice Project, Children's Attorneys Project, or Consumer Rights Project. Congratulations to Allison.
Priscila Venzor has been selected as the 2021 Melanie Kushnir Access to Justice Fellow. This fellowship is awarded to a student who demonstrates a commitment to public interest law. Priscila will work as part of the Pro Bono Project, assisting with access to justice projects. This Fellowship is named in honor of longtime friend Melanie Kushnir, who we lost much too soon.
I want to highlight some great work done recently by Boyd students in the Public Policy Clinic, directed by Professor Ben Edwards, at the Thomas and Mack Legal Clinic. On March 2nd, Pete Reyes, Kelsey DeLozier, and Julia Armendariz took part in a forum held by the Consumer Product Safety Commission on Artificial Intelligence and Machine Learning. The students presented on behalf of the Consumer Federation of America, and addressed risks associated with AI and machine learning in children's products. The panel followed a keynote from White House staff.
As a reminder, coming up on Thursday, March 25th, the Public Interest Law Association will be hosting its 22nd Annual Silver State Auction online. PILA will also be honoring members of the Las Vegas legal community for their commitment to public interest. The auction helps raise grants to fund public interest work for summer programs. Thanks to Greer Sullivan and Alexandra Mateo, and all the student leaders at PILA, for another great auction in support of their fellow students. For more information and to register, click here.
Finally, I want to thank all those who took part in Rebels Give. Rebels Give is a university wide effort to raise money over 1,957 minutes, to commemorate the founding of UNLV in 1957. Boyd Nation once again rose to the occasion and the Boyd Alumni Chapter had the most participation of any alumni chapter at UNLV. Thank you to all who donated to Rebels Give. Your donations supported two new scholarships, our Public Interest Fellowships, and the critical work of the Thomas and Mack Legal Clinics.
Be well,
Dan
Dean & Richard J. Morgan Professor of Law
daniel.hamilton@unlv.edu