Tuesday, November 17, 2020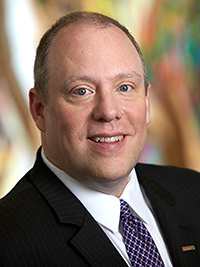 Thanks to a major gift from the GVC Foundation U.S., the law school will soon launch gaming and regulatory online courses. This online training program will be offered to operators, regulators, lawyers and others who work in and around the worldwide gaming industry. The mostly asynchronous classes, which will launch during the first and second quarters of 2021, will be created and taught by instructors with decades of professional gaming and teaching experience. You can read more about the program and its courses through this link.
UNLV Boyd is located in the international capital of gaming and we are delighted to create this program open to all. As gaming continues to expand across the country and throughout the world, there is an increased need for talented and knowledgeable regulatory and operational professionals. These professional programs complement UNLV Boyd's existing, and extensive, J.D. gaming curriculum as well as its LL.M. in Gaming Law and Regulation.
Our gratitude to Martin Lycka, trustee of the GVC Foundation for making this program possible. The GVC Foundation is a first-of-its-kind nonprofit dedicated to promoting responsible gambling, sports integrity and corporate compliance in the U.S. The Foundation was launched by the GVC Global Foundation and GVC Holdings PLC, one of the world's largest sports betting and gaming groups.

Be well,
Dan
Dean & Richard J. Morgan Professor of Law
daniel.hamilton@unlv.edu