From Dean Dan - October 4, 2019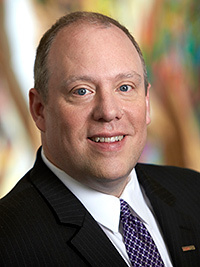 This week we launched the Justice Michael L. Douglas PreLaw Fellowship Program. This new initiative honors a trailblazer in our community, and promotes diversity and access to legal education at Nevada's law school. The Justice Douglas PreLaw Fellowship Program, which begins next summer, will offer undergraduate students a week-long immersive educational experience on the UNLV campus with simulated law school classes, networking opportunities with legal professionals, and peer-to-peer advice from current law school students. I encourage you to learn more about this program, as well as consider sponsoring a fellow, by clicking here. I also invite you to read these stories from the Las Vegas Review-Journal, News 3, and the UNLV News Center. My sincere appreciation to the Douglas Fellowship Board for their support in helping us develop and launch this program.
I want to thank Michael and Sonja Saltman Professor of Law Jean Sternlight and Professor Lydia Nussbaum for bringing the 13th Alternate Dispute Resolution Works-in-Progress Conference to the law school this week. This conference brings together leaders in the field from around the country and the world, and highlights the great work of The Saltman Center for Conflict Resolution, and our faculty. The Works-in-Progress Conference is regularly held at law schools that are leaders and innovators in Dispute Resolution, and it is a testament to Jean and Lydia that it is this year being held at UNLV. Special thanks to Mike and Sonja Saltman for their ongoing support of this nationally recognized Center.
Lastly, I want to congratulate Professor Ruben Garcia who was recently elected a Fellow of the College of Labor & Employment Lawyers and who will be formally inducted during the organization's annual black tie dinner on November 9 at The World War II Museum in New Orleans.
Best,
Dan
Dean & Richard J. Morgan Professor of Law
daniel.hamilton@unlv.edu