From Dean Dan - September 27, 2019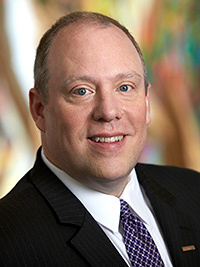 This week, we were delighted to host two fantastic events.
Senator Harry Reid, Distinguished Fellow in Law and Policy, brought together a panel of scholars, civil rights advocates, and student leaders for a discussion on Islam in America. I invite you to learn more about the topics discussed by clicking here to read an article from The Nevada Independent, as well as clicking here for a recap in the Las Vegas Review-Journal. We look forward to working with the Senator on more of these timely discussions.
I would also like to thank Professor Lori Johnson for chairing and organizing the Classical Rhetoric as a Lens for Contemporary Legal Praxis symposium. This workshop, hosted by the Nevada Law Journal, explored the intersections of classical rhetoric and contemporary law and featured a keynote talk by Dr. Clarke Rountree. My gratitude to sponsors Stetson University College of Law, Larson Skinner PLLC, and the Texas A&M University Arts & Humanities Fellowship Program for bringing this conference to UNLV.
Best,
Dan
Dean & Richard J. Morgan Professor of Law
daniel.hamilton@unlv.edu