A Source for Discourse
Renowned scholars share their ADR expertise as guest speakers during the Saltman Center's annual Beecroft Lecture Series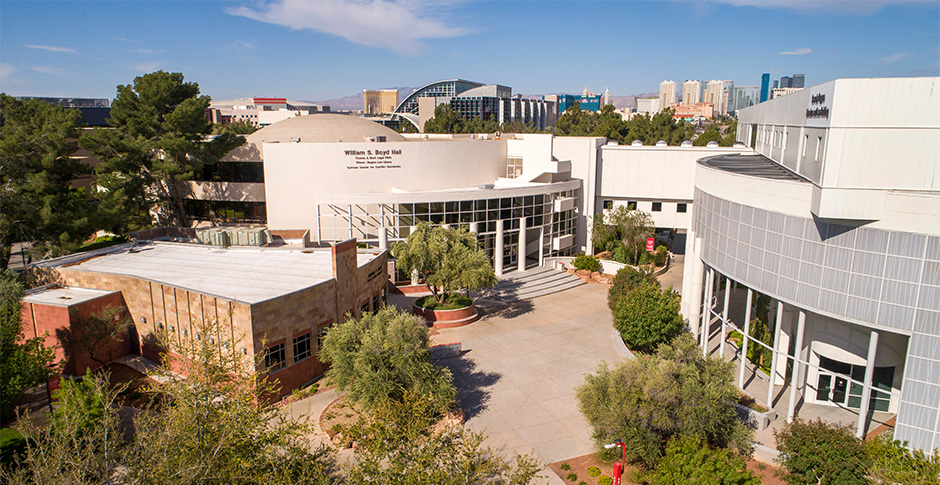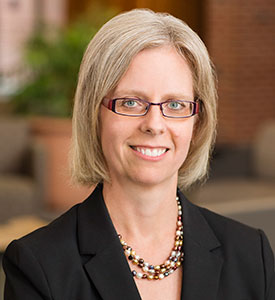 The Saltman Center for Conflict Resolution at the Boyd School of Law was founded on multiple core principles. One of those: to stimulate scholarly research and exchanges on the nature of conflict and explore methods for avoiding and resolving disputes.
Since its very beginning, the Saltman Center fulfilled that mission through an annual talk, bringing the nation's foremost authorities on alternative dispute resolution to present their research and share insights on a variety of topics related to conflict and conflict resolution. Five years ago, the lecture series was named in honor of Chris Beecroft, Jr., a 1971 UNLV graduate who served as commissioner of Alternative Dispute Resolution for the Clark County District Court.
"The Beecroft Lecture Series serves an important prong of the Saltman Center's mission," says Boyd Law School professor Lydia Nussbaum, who directs both the Saltman Center and the law school's Mediation Clinic. "Sponsored in large part by the ADR section of the state Bar of Nevada, these annual public lectures have expanded the scholarly discourse to include not just law faculty and law students but also members of the bench and bar. In that way, they appeal to all facets of our legal community, as well as our community at-large."
Most recently, the Saltman Center welcomed Jennifer Kirkpatrick Robbennolt, the Alice Curtis Campbell Professor of Law at the University of Illinois College of Law. Robbennolt — who also serves as the Illinois College of Law's Associate Dean for Research and co-directs the school's Program on Law, Behavior and Social Science — presented a talk titled "Civil Public Discourse: Some Lessons from Psychology."
Robbennolt's lecture addressed the psychological roots inherent in conflicts pertaining to controversial policy issues. In addition to discussing how (and why) partisan differences often escalate those conflicts, she presented potential mitigation techniques to foster more constructive engagement. As is the case with all Beecroft Lecture speakers, Robbennolt's talk will be published in the Nevada Law Journal.
Other Beecroft Lecture speakers have included Andrea Kupfer Schneider, Professor of Law and Director of the Kukin Program for Conflict Resolution at Cardozo Law; Russell Korobkin, the Richard Maxwell Professor of Law at UCLA; and Martha Minow, the 300th Anniversary University Professor and former dean of Harvard Law School.
In 2018, Schneider presented her research on gender and its role in legal negotiations. Korobkin visited the Saltman Center in 2019 and spoke about behavioral ethics and deception within the context of legal negotiations (and the possible reasons behind it). Then in 2021, Minow appeared virtually to discuss the important role restorative justice plays in combating racial inequality.
"The Beecroft Lecture Series has provided the unique and enriching opportunity for cross sections of dispute resolution practitioners and the community to convene annually and hear from some of the most renowned scholars in the field," says Boyd Law School adjunct professor Patrick Chapin, a longtime Las Vegas-based arbitrator and mediator. "Our guest speakers have addressed a wide range of important alternative dispute resolution issues — issues that impact everyone, not just legal practitioners."
The Beecroft Lecture Series will return in 2023 with an event on February 21 at the Boyd School of Law's Thomas & Mack Moot Court Facility on the UNLV campus. Michael Moffitt, a professor at the University of Oregon School of Law since 2001 and current Philip H. Knight Chair, will present "Truth. Regardless of Reconciliation?"
As always, the public is invited to attend the free lecture, but space is limited so registration is required. Those interested are encouraged to visit the Saltman Center's event listings for forthcoming registration information and additional program details.