Mark A. Hall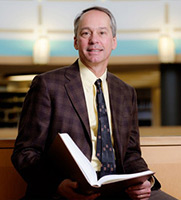 Professor of Law and Public Health, Wake Forest University
E-Mail: mhall@law.wfu.edu
Office: Wake Forest University, Winston-Salem NC 27109-7206
Telephone: (336) 758-4476
Mark A. Hall is Professor of Law and Public Health at Wake Forest University School of Law and Bowman Gray School of Medicine. He is also an Associate in Management at the Babcock School of Management, all of which are located in Winston-Salem, NC. Prof. Hall received his law degree with highest honors at the University of Chicago and was on the faculty at Arizona State University before assuming his present position. He has also completed a Robert Wood Johnson Foundation Health Finance Fellowship at Johns Hopkins University. Prof. Hall specializes in health care law and public policy, with a focus on economic, regulatory and corporate issues. His present research interests include health care reform, health care rationing, managed competition, integrated delivery systems, and insurance market reform. He is the author or editor of ten books on health care law and policy, including the 4-volume series Health Care Corporate Law (Aspen) and Making Medical Spending Decisions (Oxford University Press).
David Orentlicher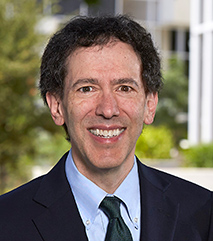 Judge Jack and Lulu Lehman Professor of Law, UNLV William S. Boyd School of Law
E-Mail:
Office: UNLV William S. Boyd School of Law, 4505 S. Maryland Pkwy., Las Vegas, NV 89154
Telephone: (702) 895-2333
David Orentlicher is the Judge Jack and Lulu Lehman Professor of Law and co-director of the UNLV Health Law Program at UNLV William S. Boyd School of Law. Nationally recognized for his expertise in health law and constitutional law, Dr. O has testified before Congress, had his scholarship cited by the U.S. Supreme Court, and has served on many national, state, and local commissions.

A graduate of Harvard Medical School and Harvard Law School, Dr. O is author of Matters of Life and Death and numerous articles and essays on a wide range of topics, including health care reform, physician aid in dying, reproductive decisions, affirmative action, and presidential power. Dr. O's work has appeared in leading professional journals, such as the New England Journal of Medicine and the Journal of the American Medical Association (JAMA), as well as in the New York Times, Time, USA Today, CNN Opinion, the Chicago Tribune, and other major newspapers.

Dr. O came to UNLV Law from the Indiana University Robert H. McKinney School of Law and Indiana University School of Medicine. He also has taught as an adjunct or visiting professor at University of Chicago Law School, Northwestern University School of Medicine, and Princeton University. He is a member of the American Law Institute and a former president of the American Society of Law, Medicine & Ethics.

In addition to his academic experience, Dr. O brings important hands-on experience. He previously directed the American Medical Association's Division of Medical Ethics, where he drafted the AMA's first patient's bill of rights and many other guidelines relied upon by courts and government agencies, and he has practiced both law and medicine.

Between 2002 and 2008, Dr. O served in the Indiana House of Representatives, where he authored legislation to promote job creation, protect children from abuse and neglect, and make health care coverage more affordable. His most recent book, Two Presidents Are Better Than One: The Case for a Bipartisan Executive, draws on his experience with partisan conflict as an elected official and his expertise in constitutional law to discuss reforms that would address the country's high levels of political polarization.
Mary Anne Bobinski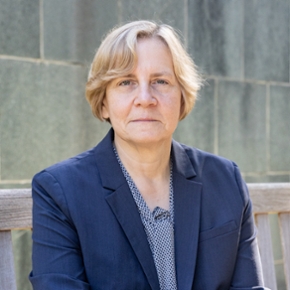 Dean and Professor of Law, Emory University School of Law
E-Mail:
Office: Emory University School of Law, 1301 Clifton Road NE, Atlanta, GA 30322-2770
Telephone: 404.712.8855
Mary Anne Bobinski is dean and professor of law at Emory University School of Law. Before joining Emory Law, Mary Anne Bobinski was a professor at the Allard School of Law, where she served as dean from 2003 to 2015. Previously she was the John and Rebecca Moores Professor of Law and director of the Health Law and Policy Institute at the University of Houston Law Center.
Professor Bobinski's research and teaching interests include torts, health law, health care finance, bioethics, legal aspects of HIV infection, and reproductive health law issues. She is a co-author of Health Care Law & Ethics(Wolters Kluwer) and the co-­author/co-editor of a two-volume book series on medical ethics. Bobinski has also published a number of law review articles and book chapters on health law topics.
She is a past president and board member of the American Society of Law, Medicine and Ethics and a past member of the Canadian Public Health Officer's Ethics Advisory Committee. She has served as a visiting scholar at the Petrie-­Flom Center for Health Law Policy, Biotechnology, and Bioethics at Harvard Law School, the University of Sydney Law School, the Melbourne Law School and the Faculty of Law at Oxford University, where she also held a Plumer Visiting Research Fellowship at St. Anne's College. Bobinski recently completed a new edition of Health Care Law & Ethics (Wolters Kluwer) with her co-authors and is working on a research project focused on the contested nature of the physician-patient relationship, with a particular focus on legal responses to conflicting values or norms.
Nicholas Bagley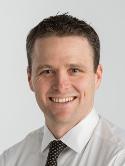 Professor of Law, University of Michigan Law School
Professor Nicholas Bagley teaches and writes in the areas of administrative law, regulatory theory, and health law. Prior to joining the Law School faculty, he was an attorney with the appellate staff in the Civil Division at the U.S. Department of Justice, where he argued a dozen cases before the U.S. Courts of Appeals and acted as lead counsel in many more. Professor Bagley also served as a law clerk to Justice John Paul Stevens of the U.S. Supreme Court and to the Hon. David S. Tatel of the U.S. Court of Appeals, District of Columbia Circuit. Professor Bagley holds a BA in English from Yale University and received his JD, summa cum laude, from New York University School of Law. Before entering law school, he joined Teach For America and taught eighth-grade English at a public school in South Bronx. Professor Bagley's work has appeared in the Harvard Law Review, the Columbia Law Review, the Georgetown Law Journal, the New England Journal of Medicine, and the Journal of Health Politics, Policy, and Law. His article, "Centralized Oversight of the Regulatory State," which he coauthored with Richard Revesz, was selected as the best article in the field in 2006 by the American Bar Association's Section on Administrative Law and Regulatory Practice. In August 2010, Professor Bagley testified before the U.S. Senate Subcommittee on Administrative Oversight and the Courts about agency capture. In 2012, he was the recipient of the Law School's L. Hart Wright Award for Excellence in Teaching. He is a frequent contributor to The Incidental Economist , a prominent health policy blog.
I. Glenn Cohen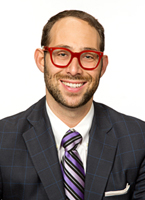 James A. Attwood and Leslie Williams Professor of Law, Harvard Law School
Faculty Director, Petrie-Flom Center for Health Law Policy, Biotechnology & Bioethics
Prof. Cohen is one of the world's leading experts on the intersection of bioethics (sometimes also called "medical ethics") and the law, as well as health law. He also teaches civil procedure. From Seoul to Krakow to Vancouver, Professor Cohen has spoken at legal, medical, and industry conferences around the world and his work has appeared in or been covered on PBS, NPR, ABC, CNN, MSNBC, Mother Jones, the New York Times, the New Republic, the Boston Globe, and several other media venues.
He was the youngest professor on the faculty at Harvard Law School (tenured or untenured) both when he joined the faculty in 2008 (at age 29) and when he was tenured as a full professor in 2013 (at age 34), though not the youngest in history.
Prof. Cohen's current projects relate to big data, health information technologies, mobile health, reproduction/reproductive technology, research ethics, organ transplantation, rationing in law and medicine, health policy, FDA law, translational medicine, and to medical tourism – the travel of patients who are residents of one country, the "home country," to another country, the "destination country," for medical treatment.
He is the author of more than 100 articles and chapters and his award-winning work has appeared in leading legal (including the Stanford, Cornell, and Southern California Law Reviews), medical (including the New England Journal of Medicine, JAMA), bioethics (including the American Journal of Bioethics, the Hastings Center Report), scientific (Science, Cell, Nature Reviews Genetics) and public health (the American Journal of Public Health) journals, as well as Op-Eds in the New York Times and Washington Post.