Mary LaFrance
IGT Professor of Intellectual Property Law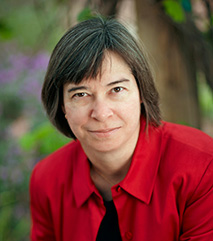 Areas of expertise:
Appellate Law, Entertainment Law, Patent Law, Trade Secrets, International Intellectual Property Law, Copyright Law, Intellectual Property Law, Trademark Law
Bio:
Mary LaFrance joined the faculty of the William S. Boyd School of Law in 1999. She received her J.D. with High Honors from the Duke University School of Law in 1986, where she served as Executive Editor of the Duke Law Journal. She also received her M.A. in Philosophy from the Duke University School of Graduate Studies in 1986. After clerking for Judge Harry T. Edwards of the United States Court of Appeals for the District of Columbia Circuit, Professor LaFrance practiced for three years with the Washington, D.C. office of Fried, Frank, Harris, Shriver & Jacobson. In 1990, Professor LaFrance joined the faculty at the Florida State University College of Law, where she taught intellectual property, taxation, and entertainment law, and also served on the faculty of the Florida State University School of Motion Pictures, Television, and Recording Arts. Professor LaFrance has authored three books: Intellectual Property Cases and Materials (West 3d ed. 2007) (with David Lange and Gary Myers), Understanding Trademark Law (LexisNexis 2005), and Copyright in a Nutshell (West 2008). Her articles have been published in numerous law reviews, including the Southern California Law Review, the Vanderbilt Law Review, the Emory Law Journal, the Santa Clara Computer and High Technology Law Journal, the Journal of Intellectual Property Law, and the Virginia Tax Review. From 2001-2004, she served as the law school's Associate Dean for Academic Affairs. Professor LaFrance's teaching and research interests include domestic and international intellectual property law, as well as the taxation of intellectual property.
In the News
Faculty Notable
Professor Mary LaFrance and Professor Marketa Trimble will be among the speakers of the October 15, 2021, Intellectual Property Law Conference of the Intellectual Property Law Section of the State Bar of Nevada.