Michael Kagan
Joyce Mack Professor of Law
Director of the UNLV Immigration Clinic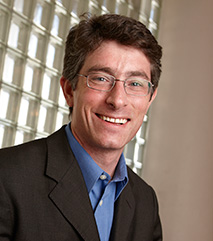 Areas of expertise:
Administrative Law, Criminal Law, First Amendment, International Human Rights Law, Immigration Law, Professional Ethics
Bio:
Michael Kagan directs the UNLV Immigration Clinic and teaches administrative law, professional responsibility and immigration law. He is one of the most widely cited immigration law scholars in the United States, and the author of an award-winning current events memoir, The Battle to Stay in America: Immigration's Hidden Front Line (2020).
Prof. Kagan has played a central role in expanding legal services to immigrants in Nevada. He led the establishment of the UNLV Immigration Clinic's off-campus Community Advocacy Office, the first pro bono deportation defense center in Nevada. He established the clinic's University Legal Services program, which provides free immigration legal services to students at universities and colleges in Nevada. He also helped create immigration law specialist positions at the offices of the Clark County Public Defender and the Washoe County Public Defender.
Prof. Kagan has published leading works on the intersection of immigration law and free speech, Fourth Amendment problems in immigration enforcement, the application of Chevron deference in immigration adjudication, and empirical research on immigration litigation in federal circuit courts. He is frequently interviewed on immigration issues by local, national and global news media. His Op-Ed writing has appeared in The Washington Post, Salon.com, The Daily Beast, The Nevada Independent and The Chronicle of Higher Education.
Before coming to UNLV, Prof. Kagan wrote several of the most widely cited articles in the fields of international refugee and asylum law, which have been relied on by courts in multiple countries. Prof. Kagan spent 10 years building legal aid programs for refugees throughout the Middle East and Asia, and lived in London, Cairo, Beirut and Jerusalem. He held previous teaching positions at Tel Aviv University and the American University in Cairo.


In the News
Faculty Notable