Michael Kagan
Director of the UNLV Immigration Clinic
Joyce Mack Professor of Law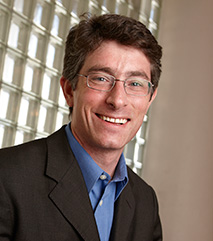 Areas of expertise:
Administrative Law, Criminal Law, First Amendment, International Human Rights Law, Immigration Law, Professional Ethics
Bio:
Michael Kagan directs the Immigration Clinic and teaches administrative law, professional responsibility, international human rights and immigration law. In both his research and his clinical teaching, Prof. Kagan focuses on the tension between immigration law and civil rights. He is the author of The Battle to Stay in America: Immigration's Hidden Front Line (2020).
Prof. Kagan's scholarship has been published by Georgetown Law Journal, Iowa Law Review, Northwestern University Law Review, Washington University Law Review, Boston College Law Review, Ohio State Law Journal, and in online editions of California Law Review and Michigan Law Review, among others. He wrote several of the most widely cited articles in the fields of international refugee and asylum law, which have been relied on by courts in multiple countries. Prof. Kagan's research on credibility assessment in asylum cases "guided most subsequent research and analysis on the topic," according to a 2012 commentary. He is frequently interviewed on immigration issues by local, national and global news media, and is a frequent Op-Ed writer, with his work appearing in The Washington Post, Salon.com, The Daily Beast, and The Chronicle of Higher Education.
The Immigration Clinic trains student attorneys to represent people in complex deportation cases, innovates new ways to offer legal advice and representation to underserved people in immigration proceedings, and seeks to be a catalyst to expand legal services for the most at risk indigent immigrants in Nevada. Under Prof. Kagan's direction, the Clinic has built programs focused on representation of unaccompanied children fleeing violence in Central America, and serving immigrants in the UNLV community. In addition to leading the Immigration Clinic, since 2013 Prof. Kagan has consulted with the Clark County Public Defender on immigration considerations for non-citizen defendants in criminal cases, and helped create immigration law specialist positions at the offices of the Clark County Public Defender and the Washoe County Public Defender.
Before coming to Boyd, Prof. Kagan spent 10 years building legal aid programs for refugees throughout the Middle East and Asia, and lived in London, Cairo, Beirut and Jerusalem. He held teaching positions at Tel Aviv University and the American University in Cairo. His role in expanding refugee legal aid in the global south was profiled in Zachary Kaufman's Social Entrepreneurship in the Age of Atrocities (Edward Elgar Publishing, 2012).
In the News
Faculty Notable